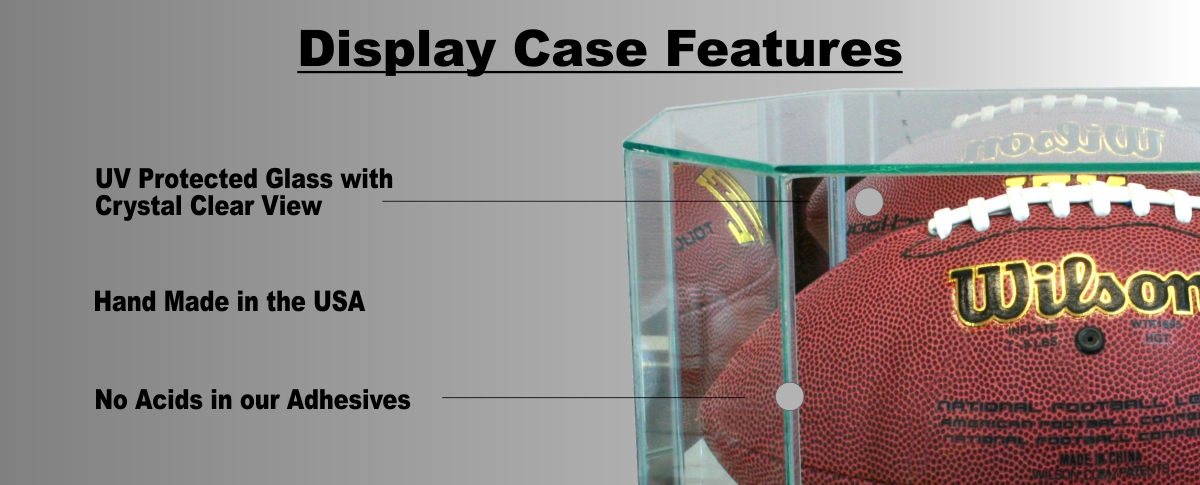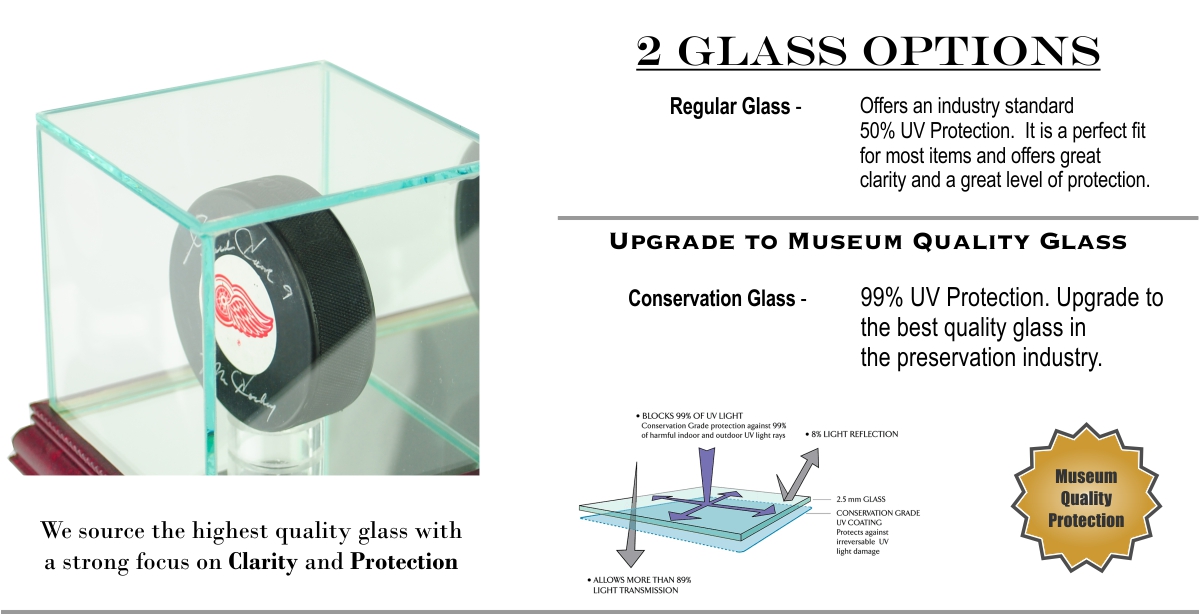 Real UV Protectd Glass
Real Wood Moulding
Perfect Cases Collection
Made in the USA
Memorabilia Not Included
I searched all over for the perfect case to give to my Son to house a teddy bear that was given to his mother in her time of dying. It could not have possibly been crafted more perfectly anywhere else at any price. The placard reads: In memory of "Grammie" Ronda Sharp. It has a soft purple (her favorite color) lining at the bottom and real glass cover with a mirror in the back. Thanks to all for the very special gift.