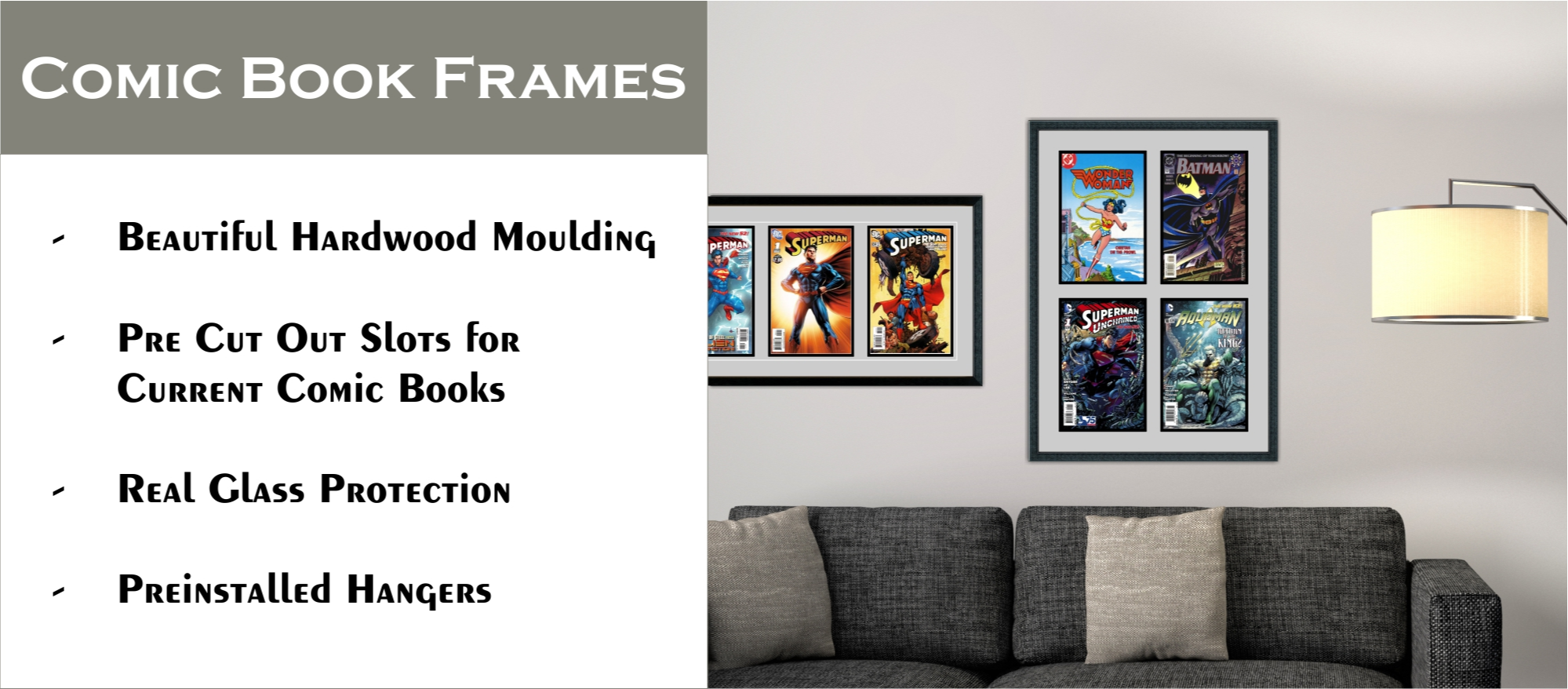 Current Size Comic Book Frames
"Frame was exactly what i was looking for. Great quality and fantastic service. They were able to expedite a request and ship it to me in a very small time frame. It was very much appreciated and I will definitely use them again in the future."
Michael Tuminello
May 24, 2018
"Nice product, well made, fit my needs perfectly"
Mike Browne
Oct 17, 2018
"Frame looks good and is well-made; feels sturdy. Mat is clean and looks nice. Very very very satisfied, with how good the frame looks and how quickly it arrived."
Demetrios Xenikakis
Nov 12, 2018