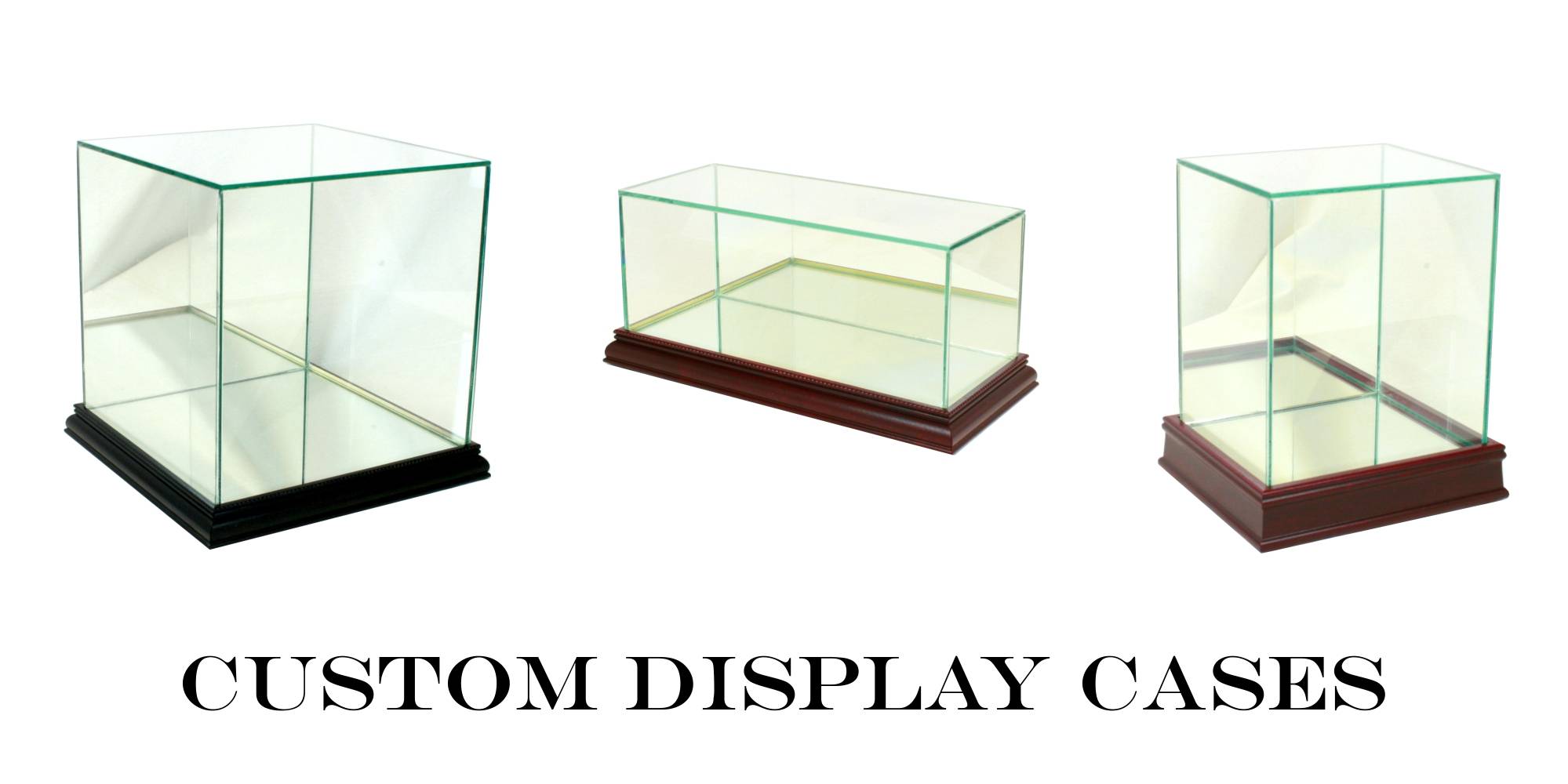 Not all collectibles are made the same, and finding a case that is a perfect fit can be a challenge. At Perfect Cases and Frames, we offer custom display cases for today's avid collectors. Our glass display cases will provide the perfect view of your loved one's most prized memorabilia. And you can be confident they will also stand the test of time.
Sizes Below show INSIDE Dimensions in the following format (width" x depth" x height")
Why Order Custom Display Cases?
Custom glass display cases from Perfect Cases and Frames can be used to showcase a wide range of collectibles. These include the following:
Shoes, jerseys, and masks
Guns, swords, and knives
Boats, trains, and diecast cars
Construction hats and fireman helmets
Funko pop collectibles, dolls, and figurines
Musical instruments (e.g., guitars)
Our display cases for collectibles can also be used to showcase lighters, coins, rings, shot glasses, watches, and flags.
Note that our cases can range in size from 4"x4"x4" (width, depth, height) to 14"x14"x24". We'll work with you to create the perfect-size case for your needs.
Why Choose Perfect Cases and Frames?
At Perfect Cases and Frames, you can find a broad range of frames, prints, and both wall-mount and tabletop display cases. Our cases are great for displaying your own collectibles, and they also make excellent gifts for family and friends.
Each of our cases is made of crystal-clear glass so you get a sustainable case with a beautiful design. You can upgrade to 2.5mm-thick museum-quality glass, which features a coating that will protect against irreversible ultraviolet light damage.
No matter which product you order, we guarantee you'll be satisfied every time. However, if you do have to make a return, you can take comfort in knowing that our return process is easy.
Contact us to customize your display case now!