Step 1) Choose Size and Frame
Then Click on the Center to Upload your Photo
Step 2) Use the Image Tool
Slide to Expand your Photo and fill in all extra Space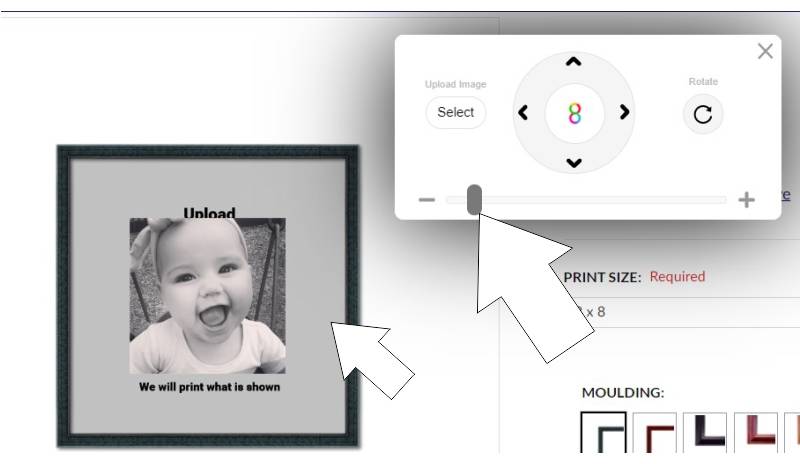 Step 3) Use the Arrows to Center
What you see is what we Print
*If you need to change the size, we recommend re-uploading your photo to keep the quality as high as possible.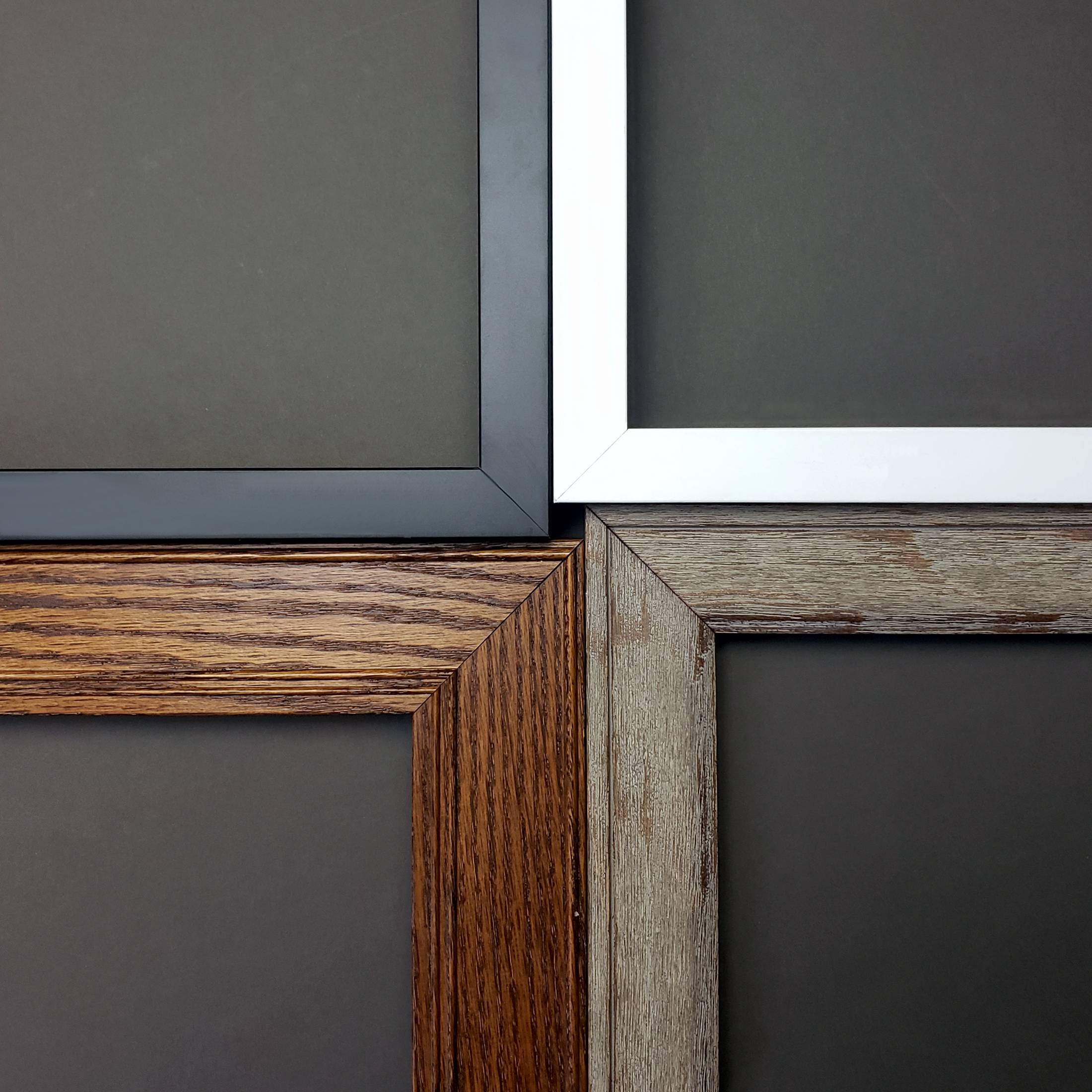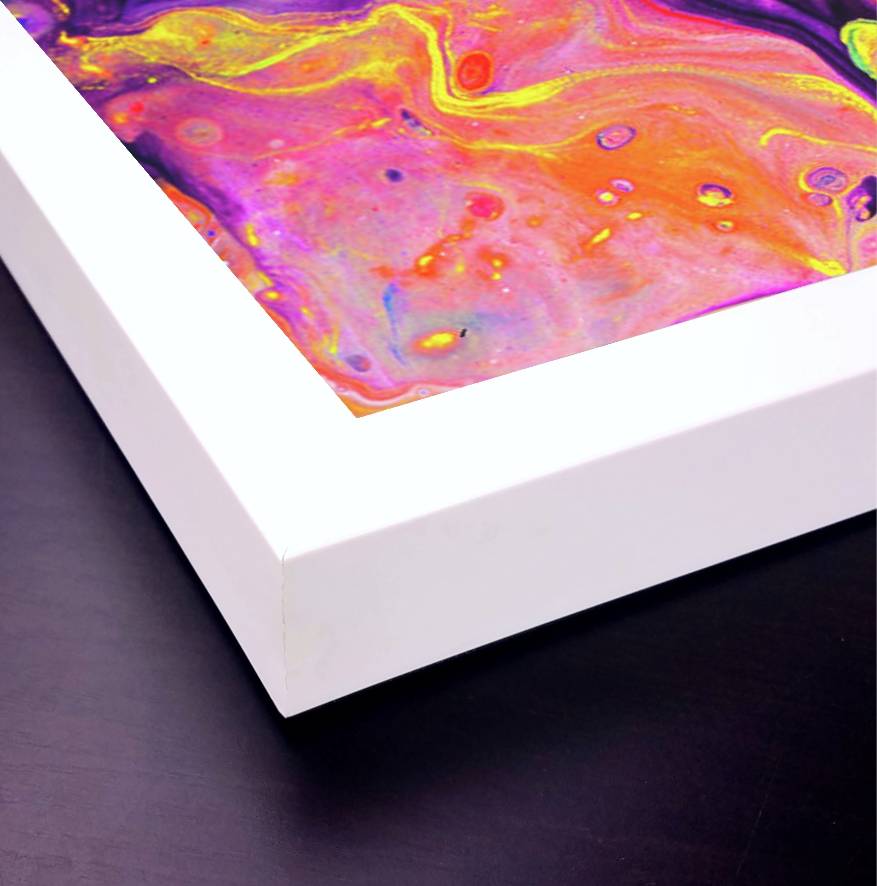 Upload Your Photo and we will Print and Install
Moulding Color and Profile of your choice
Your choice of No Matting, Single Matting or Double Matboard
All Frames come with a Sturdy Foam Core backing and plenty of framing points to prevent warping
High quality glass front with crystal clear clarity. Our Regular Glass offers 50% UV Protection. You can now upgrade to include Conservation Glass - 99% UV Protection or our antireflective UtraVue Glass - 70% UV Protection.
Preinstalled Hangers
Rubber bumper backing to prevent wall damage
Approximate Outside Dimensions:

8 x 10 Frame with Matting - 14" x 16"
11 x 14 Frame with Matting - 17" x 20"
14 x 17 Frame with Matting - 20" x 23"
20 x 24 Frame with Matting - 28" x 32"
---
Our sturdy foam core backing keeps your print tightly inside to prevent any warpping.
---
We preinstall our hangers so your frame arrives ready to hang on your wall.
---
We provide rubber bumpers to the back of all of our frames to prevent wall damage.