Protect your autographed hockey puck with our real glass Single Puck Display Case. This display case is made with mirror on the bottom and back to give a full view of your puck. This case is UV protected and is supported by real wood moulding. Our adhesives contain no acids that may deteriorate signatures. This case also comes with a clear acrylic ring to support your puck.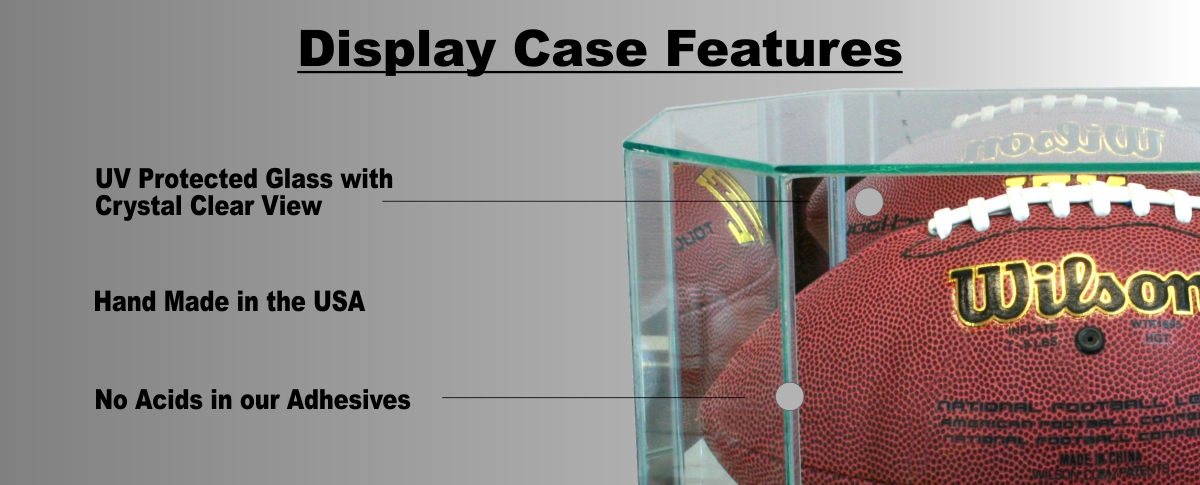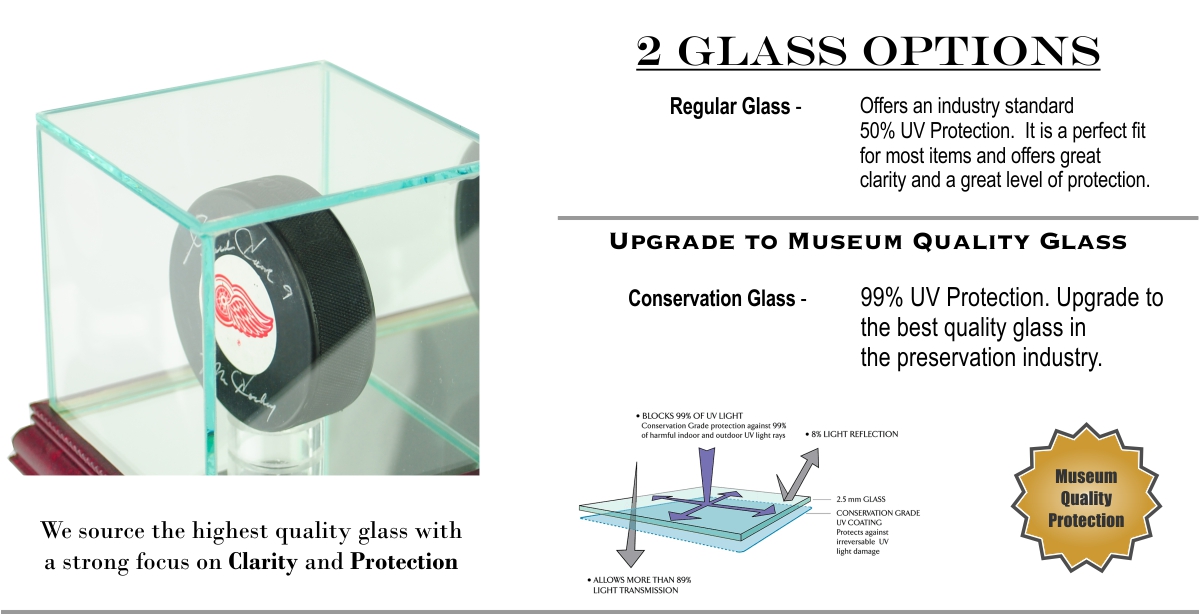 Real UV Protectd Glass
Real Wood Moulding
Perfect Cases Collection
Made in the USA
Memorabilia Not Included
Thank you very much. Excellent work on the case.Well done. Thank you all so much.

Bought a case for our son's first signed puck that got tossed over the glass for him and this case couldn't compliment it more! We wanted a UV proof case so the signature would last for him and Perfect Cases and Frames definitely delivered! The name plate was the perfect touch as well. 100% worth the money and extremely happy with it! Will order when we get the chance again! Thanks so much y'all!

Single Puck Display Case

Single Puck Display Case

Excellent product. Great customer service. Highly recommend.

Arrived as expected! Great quality for the price.

customized Hockey Puck Case

Love the case! It is a gift that I am proud to give to my friend! It is better than I expected...I ordered from another company previously and was so disappointed, Thank you for your attention to detail and high quality product! I will definitely order from you in the future.