Description
Our 5 Ball Upright Baseball display case is made of all glass and supported by real wood. The already assembled shelf is also made of real glass. The shelf along with the rings for the baseballs come loose. Simply place the shelf on the base, arrange the rings the way you want and place the outer cover over the baseballs. This display case can hold between 4 and 6 autographed baseballs.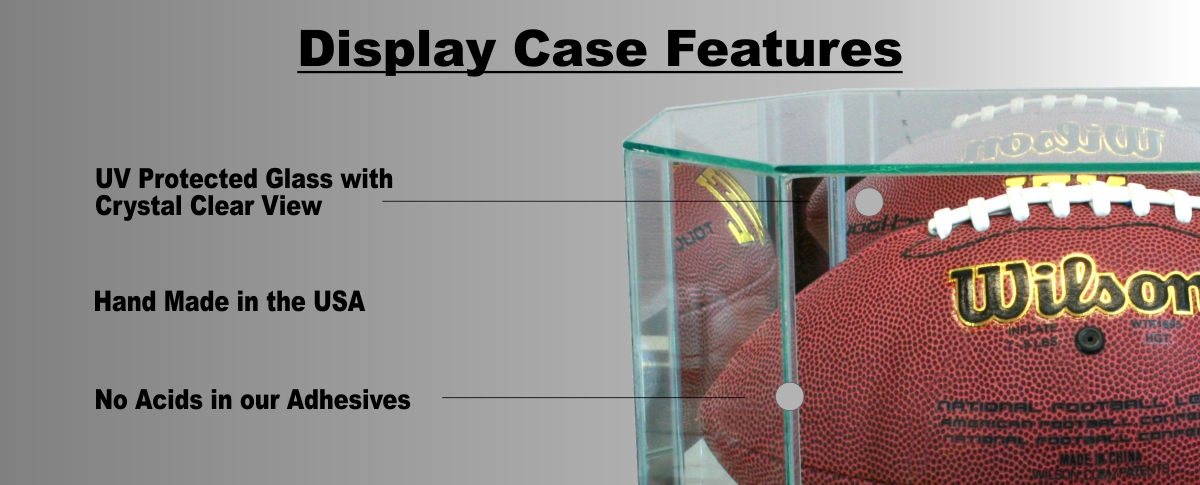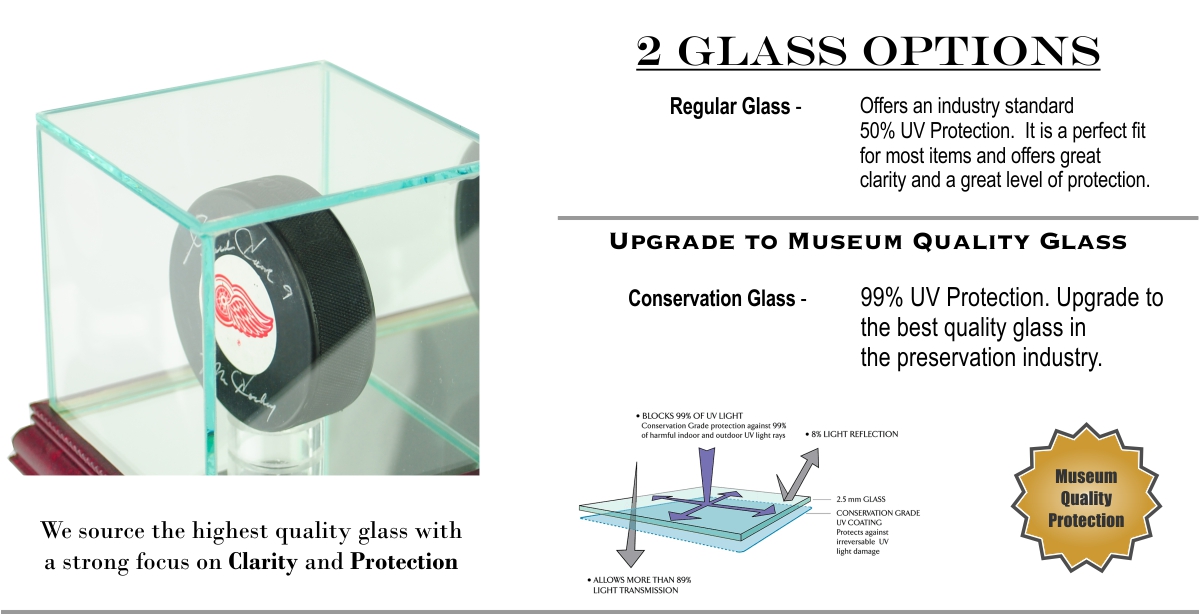 Real UV Protectd Glass
Real Wood Moulding
Perfect Cases Collection
Made in the USA
Memorabilia Not Included
Product Reviews (1)
I ordered a 2 tier 5 Baseball display case with Museum quality glass upgrade. The company advised me they inadvertently shipped a 3 tier 15 baseball display case & asked if I would consider accepting the larger case in lieu of the 5 baseball case ordered. I contacted them by email & spoke to Mr. Brown directly relating I only had 5 collector baseballs and no use for a 15 ball display case. I asked Mr. Brown if I could I return just the glass portion of the case for a smaller single tier glass enclosure suitable for 5 baseballs in my collection to fit their base. Mr. Brown said he would have a single tier museum glass section manufactured and sent to me. The replacement glass portion arrived the other day. The entire display case is very well made, the fit and finish are excellent and very pleasing for display. I would definitely recommend Perfect Cases and Frames to anyone seeking a fine product to display their collectables and their excellent company customer service!