Our 6 Ball Upright Baseball display case is made of all glass and supported by real wood. The already assembled shelf is also made of real glass. The shelf along with the rings for the baseballs come loose. Simply place the shelf on the base, arrange the rings the way you want and place the outer cover over the baseballs. This display case can hold between 4 and 6 autographed baseballs.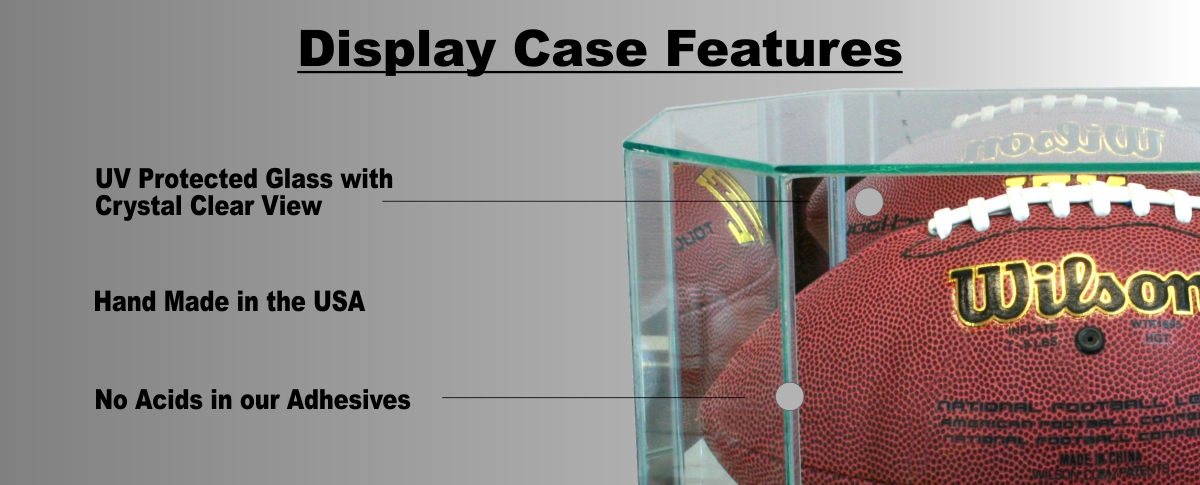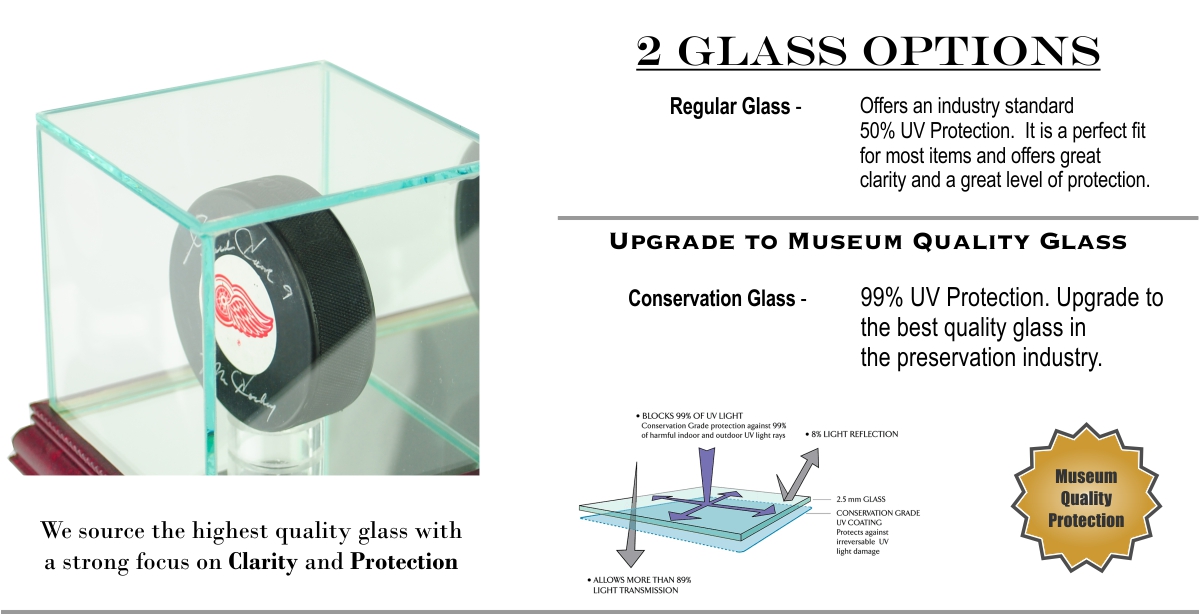 Real UV Protectd Glass
Real Wood Moulding
Perfect Cases Collection
Made in the USA
Memorabilia Not Included
I am very impressed with the quality of this case. I did a lot of research and there were 3 companies I was considering purchasing from. I am so glad I went with Perfect Cases. The cherry wood is a little darker than the pictures, which I am happy about. It looks beautiful. I got a custom-engraved plate with the sport moulding and UV-protected glass, as a gift for someone and they love it! The price is reasonable, especially since shipping is free. Everything was cushioned and protected in a large box and it arrived in great shape. At first, I embarrassingly could not figure out how the bottom glass case was supposed to sit. It did not seem to fit over the baseballs. I called customer service, and they explained that the opening of the bottom part of the case is supposed to face outwards, towards you. You can't really see this in the photo. It all makes sense now. I would definitely order from Perfect Cases again. Excellent quality American-made product.