Double Baseball Display w/ 8x10 photo
Can you imagine the look on this young mans face when he received his double baseball display with an opening for an 8x10 photo. I can only imagine it was slightly less exciting than the look on his face as he blasted 2 home runs in back to back days in his baseball tournament. This is a standard item for Perfect Cases. We can do a single, double and even a triple ball display that will also hold an 8x10 photo. We love seeing our customers photos. Instead of a single 8x10, they cutomized the opening to hold 3 different pictures. Nicely Done!!!
We can customize the matting to match the team colors. Doesn't matter the team, we have the colors.
We are often asked about how the balls get into the display. It is simple. this frame just hangs on the wall as any picture would hang. Once on the wall, the top of the display where the balls go just hinges open to allow you to put the balls inside. Once inside, you can adjust them to any position that you want. Very cool, Very simple!!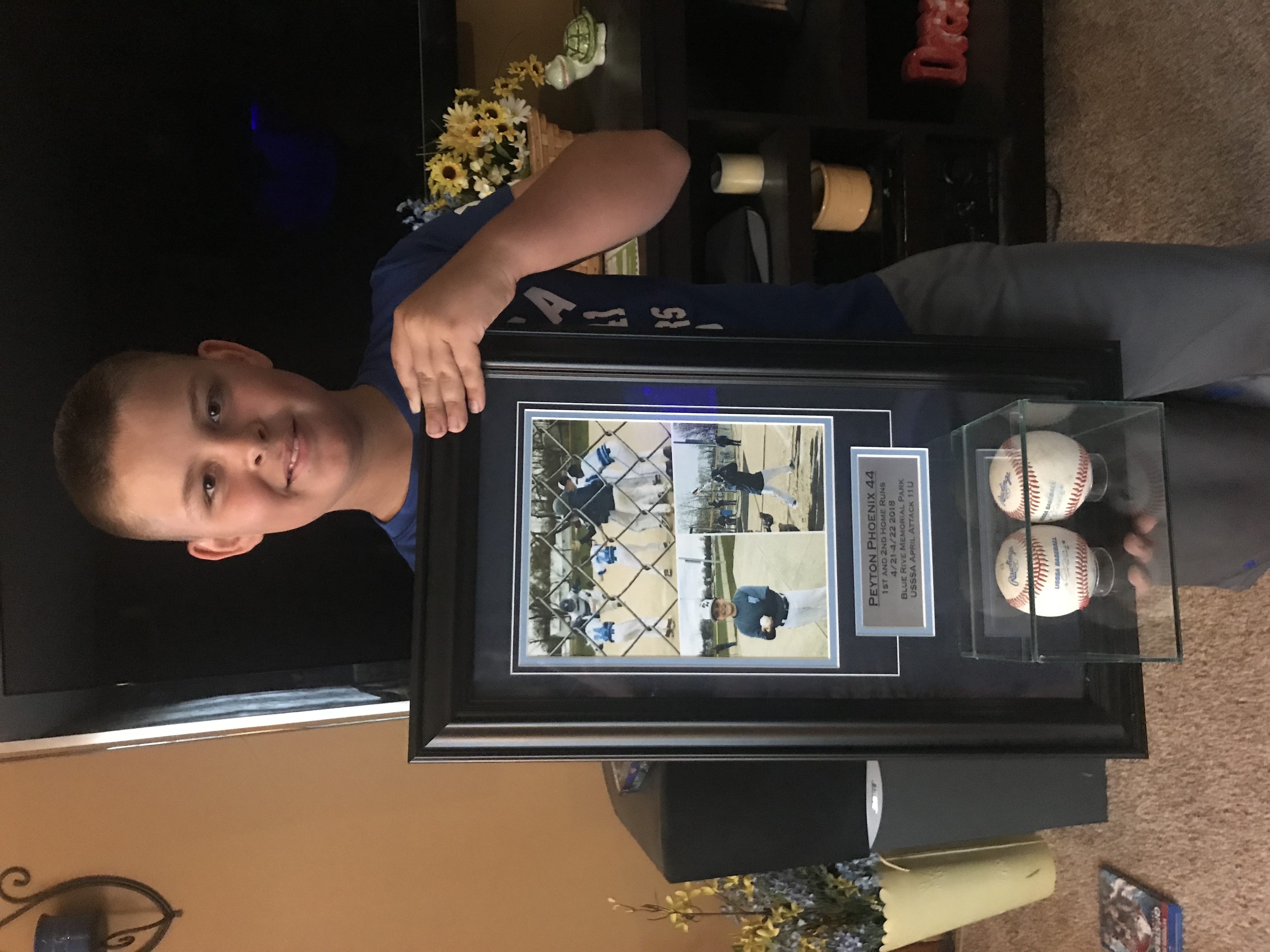 This is an item that we get alot of custom requests for. We can do it, because everything we make is made right here in the good old USA. Unlike other case companies that bring product in from China, they can only do for you what comes off the container that they ship in. No customization at all. In fact, most of the other companies don't even know how to make a display, they just sell what arrives from overseas. I am as proud of what we do here at our facility in Central Florida as this young man is of his 2 homers. Actually, I doubt that!!! He does look mighty proud and happy, as he should be. Thanks for allowing us to show this off..