Phillies Greats!! Utley and Howard
What an honor for Perfect Cases to be part of the presentation the Philadelphia Phillies and artist Sean Kane put together in presenting Ryan Howard and Chase Utley with a unique piece of artwork by artist Sean Kane. The artwork that he puts together on an old baseball glove honoring players and teams is nothing short of amazing. Of course, there is no better way to display and protect that artwork and with a custom case from Perfect Cases. You see, since we manufacture our cases right here in the USA, we have the ability to make cases to fit your project. Many of the other case companies are bringing their cases in from China, so customizing sizes is impossible for them to do. NOT US!!! We proudly can make these for our customers in whatever sizes they may need. Engraving plates are also available as seen in these pictures. What a day it was for the Phillies to honor these 2 incredible ball players.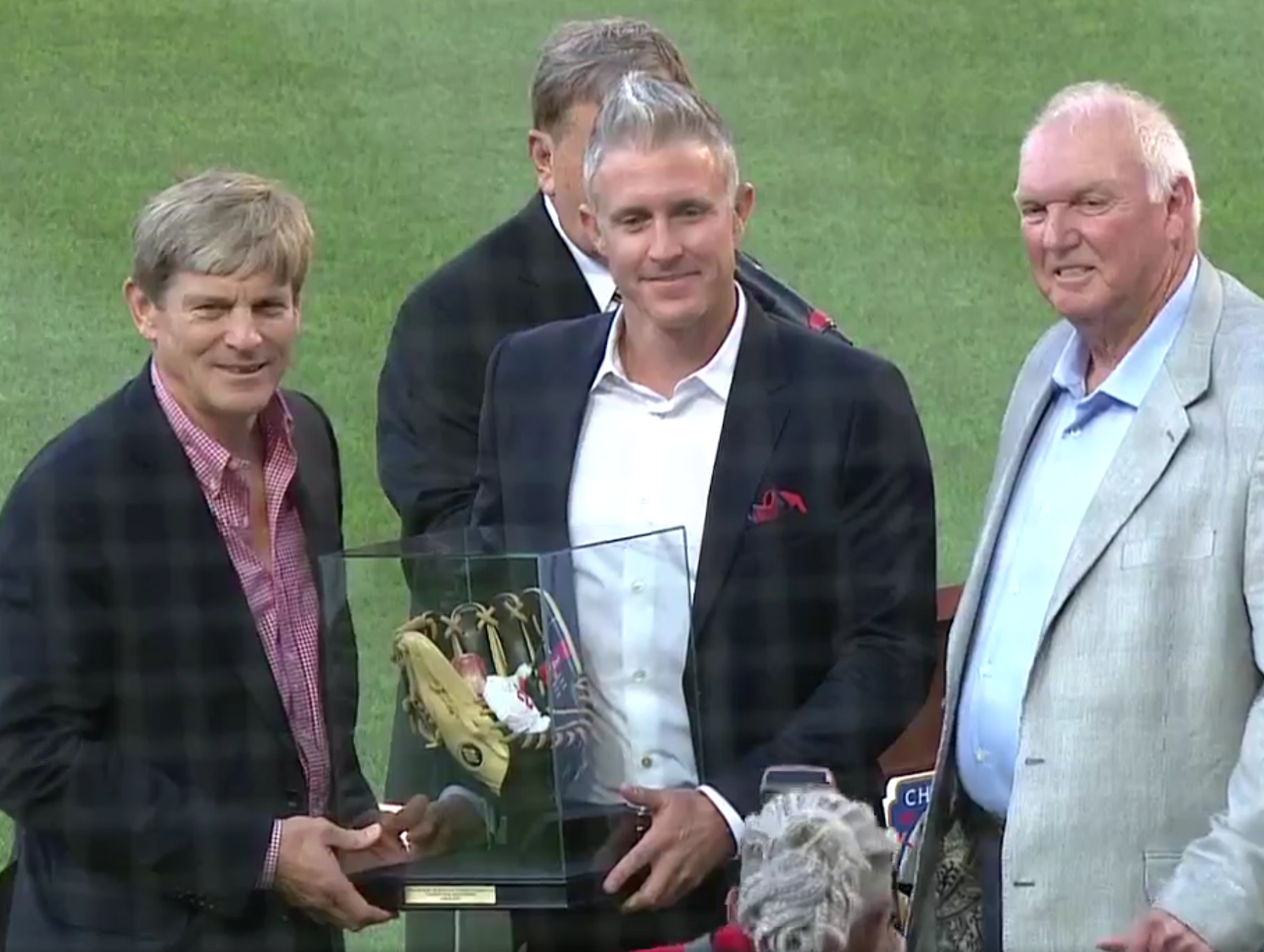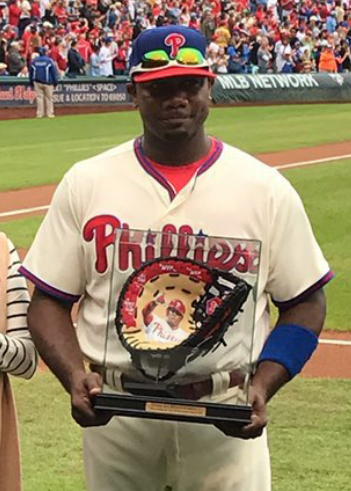 As always, please know that what we do is All Glass, no cheap plastic. Ours will not scratch like plastic, it will not yellow out, like plastic and we don't have to sell you a special cleaning solution to maintain it, a little Windex and a soft cloth will do the trick.